Headlining sponsors
Established as one of the global leaders in Internet products and services, Google is acknowledged as the first corporate sponsor for Pink Dot SG, having come on board since 2011.
"Our goal is to make Google the greatest place for everyone to work. This means creating an environment where all Googlers can feel comfortable being themselves at work, so they and their teams can be more innovative, creative, and inspired. Supporting and enabling communities has always been core to our company culture.
Our global employee resource network called Gayglers is one of our grassroots networks of employees with shared values of supporting diversity and inclusion within our company and our communities. They've been instrumental in leading all of us to come together every year since Pink Dot was established in 2009. Google continues to stand proud as a supporter of Pink Dot, and it's a true joy to see it grow and evolve over the years, with 2016 shaping up to the biggest yet." said Keerthana Mohan, APAC Diversity and Inclusion Manager for Google
---
Passionate and enthusiastic about diversity and equality for all in the workplace, Barclays has been a corporate sponsor since 2012.
"Barclays is delighted to continue our support of Singapore Pink Dot with 2016 marking our 5th year of sponsorship. In 2016, we achieved Star Performer status in the Stonewall top 100 employers, this sponsorship further demonstrates our commitment to LGBT employees and their allies. Barclays' core value of respect underscores a commitment to treating employees equally, regardless of gender, age, ethnicity, disability or sexuality. Our relationship with Pink Dot is an important element of our commitment to diversity and inclusion in the workplace." said John Currie and Kok May Yin, Co-chairs of Singapore Spectrum Network, Barclays LGBT Employee Network
---
J.P. Morgan has supported Pink Dot SG since 2013, and has proven once again to be a strong proponent for inclusivity and diversity by pledging their support this year.
"At J.P. Morgan, we understand the power of having a diverse and inclusive work force. We want all our employees to have the confidence to be themselves at work every day, which ultimately benefits our clients and also our business," said Phil de Josselin, Chief Administrative Officer for Singapore.
---
Goldman Sachs is a leading global investment banking, securities and investment management firm that provides a wide range of financial services to a substantial and diversified client base that includes corporations, financial institutions, governments and high-net-worth individuals. Founded in 1869, the firm is headquartered in New York and maintains offices in all major financial centers around the world. It became a Pink Dot corporate sponsor in 2014.
"Diversity is critical to the success of any company. At GoldmanSachs we recognize the value that every employee brings, and people perform better when they can be themselves.  We strive to foster an inclusive environment where each employee feels they can bring their entire self to work. This ultimately benefits our clients and the firm." said Fred Towfigh, President of Goldman Sachs Singapore
---
BP – an international leader in oil and gas with operations in nearly 80 countries, was the first energy company to support Pink Dot as a corporate sponsor in 2014. BP prides itself for its progressive attitude and programmes to achieve its diversity and inclusion ambition – we want to attract, motivate, develop and retain the best talent from the diversity the world offers us.  Put simply, that means we want to bring the best possible people to BP and create the best possible environment, so they can be at their best every day.
"Our support of Pink Dot is a testament to our continued commitment todevelop a truly diverse and inclusive workforce.  Our working culture allows all employees to flourish, no matter what their culture, personal orgenerationalstyle."  said Andy Milnes, CEO of Integrated Supply and Trading for the region.
---
Bloomberg is the global business and financial information and news leader with solid commitments towards global diversity and inclusion. It has been a supporter of Pink Dot since 2015.
"At Bloomberg, it is vitally important that we foster a culture of inclusion, and acceptance and active engagement of the LGBT community forms an important component of that.  We are proud of our continued partnership with Pink Dot in supporting the right and freedom to love. By conducting ourselves withhonesty,openness and authenticity, we are convinced that these values will resonate beyond Bloomberg in our daily interactions with colleagues, clients, partners and the communities in which we operate." said Hayden Majajas, APAC Head of Diversity and Inclusion, Bloomberg
---
Twitter is a live communications platform that enables everyone to create and share ideas and information instantly, without barriers. Twitter shows you what's happening in your world right now, and conversations on Twitter move the world, too. Twitter has been a sponsor since 2015.
"Twitter Singapore is proud to be a sponsor of Pink Dot for the second year in a row, in line with our support for similar initiatives globally. We are committed to building a diverse and inclusive workforce at Twitter that reflects the vast range of people who use Twitter as well as to better serve people around the world. Our support for Pink Dot reflects our company's core value to seek diverse perspectives and our company's mission to give everyone a voice to be heard," said Aliza Knox, VP of Online Sales, Twitter Asia Pacific.
---
Pink Dot welcomes Apple as a Corporate Sponsor this year. Known for its strong belief that inclusion inspires innovation, Apple is a company that exemplifies the importance of diversity, equality and inclusivity in the workplace.
---
Founded in 2004, Facebook's mission is to give people the power to share and make the world more open and connected. People use Facebook to stay connected with friends and family, to discover what's going on in the world, and to share and express what matters to them. This is their first year as a Corporate Sponsor.
"At Facebook in Singapore we celebrate all kinds of diversity, enabling our employees to thrive in an inclusive and supportive workplace. We know that to help create an open and connected world, empowering our people to make an impact in their local communities will build a company culture that extends beyond the office," said Eriko Talley, Head of HR, APAC, Facebook
---
General Electric, a Digital Industrial Company with more than 300,000 employees and operations in over 140 countries. GE employees reflect both the local communities it serves and the people with whom GE does business. The company sees diversity and inclusiveness as an essential part of its productivity, creativity, innovation and competitive advantage. This is their first year as a Corporate Sponsor.
"We're proud to be a sponsor of Pink Dot for the first time this year, supporting not only our LGBT employees and families but the broader LGBT community here in Singapore. This sponsorship underpins our commitment to diversity and inclusion — helping to foster and cultivate diverse talent is not just a cultural value, it's a business priority," said Sven Henrichwark, Executive Sponsor for GE's Gay, Lesbian, Bi-Sexual, Transgender and Ally Alliance in Singapore
---

NBCUniversal is one of the world's leading media and entertainment companies in the development, production, and marketing of entertainment, news and information to a global audience. NBCUniversal is proud to be the home of [email protected], the company's Lesbian, Gay, Bisexual, Transgender and Straight Ally Employee Alliance. Founded in 1986, [email protected] serves to recruit, retain and develop their employees, as well as to make a positive impact on their communities. This is their first year as a Corporate Sponsor.
"NBCUniversal supports the mission of Pink Dot and is pleased to sponsor this year's eighth annual event.  Our company has long helped increase awareness for the LGBT community through our content, programming and philanthropy and we have great admiration for the courage of those who fight for the rights of the community," said Craig Robinson, Executive Vice President and Chief Diversity Officer, NBCUniversal
---
Visa Inc. (NYSE: V) is a global payments technology company that connects consumers, businesses, financial institutions, and governments in more than 200 countries and territories to fast, secure and reliable electronic payments. This is their first year as a Corporate Sponsor.
"We are very pleased to be one of the sponsors for the Pink Dot Event.  At Visa, we believe in the power of diversity.  People, be they our colleagues, partners or clients, are the reason for Visa's continued success and growth.  We want to ensure that the workplace is accessible and welcoming to all.  Fairness, inclusion and equality is everything we want to achieve as a company and attract people and clients who value diversity.  Above all, diversity and inclusion is about dignity and respect.  Visa is about everyone being accepted everywhere," said Chris Corbett, Vice President: Client Support Services, Asia Pacific, Visa
Supporting Sponsors
The Gunnery is a multi-faceted innovative audio branding agency based in Singapore that composes original music and sound for both traditional and new media; showcases local musicians in live studio sessions; plus, project manages creative production. The company first supported Pink Dot SG as an equipment sponsor before formally becoming a Corporate Sponsor in 2011.
"The Gunnery has long been a supporter of Pink Dot. We are a company that is defined by our ability to express ourselves fabulously and we believe that every person should have the right to do the same. We are proud to help Singapore show the world that we are a country of diversity, courage and acceptance. We wish Pink Dot many years of success!" said, Paul Searles, Composer, The Gunnery
---
Our mission is to empower every person and every organisation on the planet to achieve more. We believe we will better serve everyone on the planet by representing everyone on the planet. We don't just value differences, we seek them out, and invite them in. In more than two decades of committed diversity and inclusion efforts, we've learned that diversity is not a finite goal; it is a journey that requires constant self-assessment and recommitment.
"At Microsoft, our global policies provide an inclusive workplace for all our employees, including those who are LGBT. Being inclusive is not something we simply do, but rather, it stands for who we are as a company and gives meaning to the culture we are building at Microsoft. In 1993, we became the first Fortune 500 company to provide same-sex domestic partnership benefits – including employees working in Singapore. With our support of Pink Dot, we hope to continue a dialogue with our employees,partners and consumers on fostering a culture that embraces and celebrates differences," said David Vander, General Manager, Services, Microsoft Asia Pacific, and Executive Sponsor for LGBT on the Microsoft Asia Pacific Diversity & Inclusion Council
---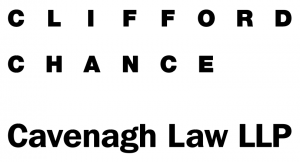 Clifford Chance is one of the world's pre-eminent law firms with significant depth and range of resources across five continents. Cavenagh Law LLP is a boutique Singapore law firm comprising leading lawyers in the areas of disputes and litigation, and corporate real estate. Together, this is their first year as a Corporate Sponsor.
"Like Pink Dot, the team at Clifford Chance cares deeply about the communities in which we live and work. We also acknowledge that nurturing diverse teamsdelivers real value to our clients. We are delighted to sponsor Pink Dot SG in 2016. This sponsorship helps us to advance diversity and inclusiveness in the workplace," said Matt Fairclough, Clifford Chance's Diversity Partner for Asia Pacific
---
Gravitate is in the business of storytelling and work with multinational corporations, advertising agencies and production houses to create compelling stories. From conceptualisation, production to post-production, they have a solid understanding of how to bring any message to any audience. This is their first year as a Corporate Sponsor.
---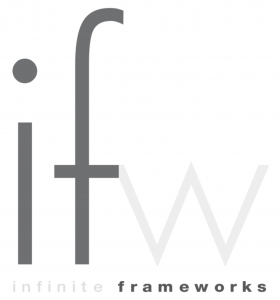 Infinite Frameworks is an integrated Media Entertainment and Creative Services company. Their vision is to become one of Asia's leading producer of Film, TV and Digital Media content for a global audience. This is their first year as a Corporate Sponsor.
---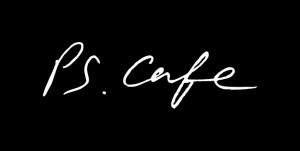 "PS.Cafe, founded over 16 years ago, has always been proudly inclusive and diverse; welcoming a kaleidoscopic cast of characters that have contributed over the years to what is now the unmistakable DNA of the PS.Cafe family. We remain committed to being a colourful and welcoming space for both our wonderful team and gracious guests. We gratefully applaud Pink Dot's message of love and acceptance." – PS. Cafe Team